The new J18 waterproof and manic 5.0 headphones are wireless portable in-ear headphones bluetooth earphone
Sensitive touch control features:
Bluetooth version: V5.0
Whether to pop up: NO
Whether to reduce noise :YES
Waterproof rating: IPX5
Transmission distance: 10 meters
Headphone battery capacity: 40mAh
Charging battery capacity: 300mAh
Music time: 3-4hours
Charging time: about 1 hours
Standby time: 3-4 days
Talk time: about3-4 hours Digital display: not supported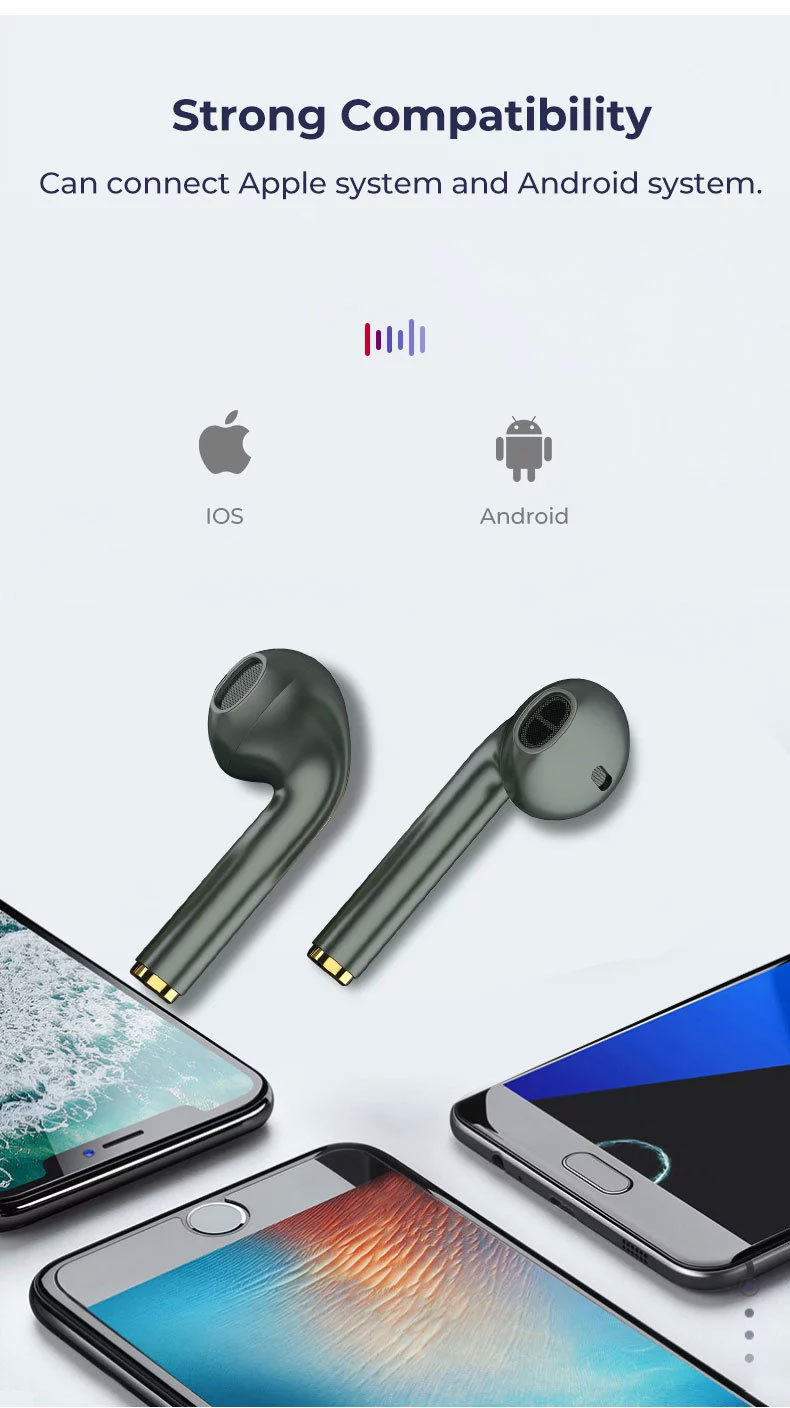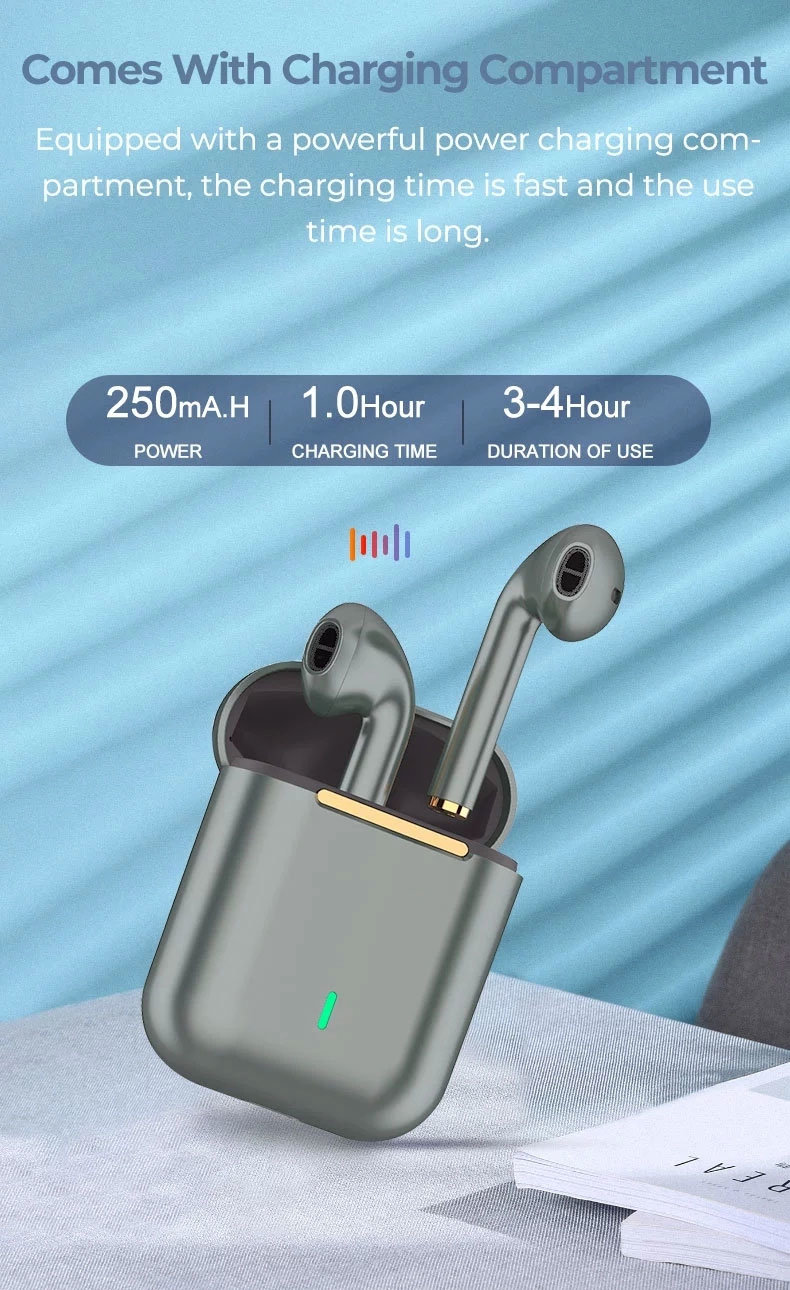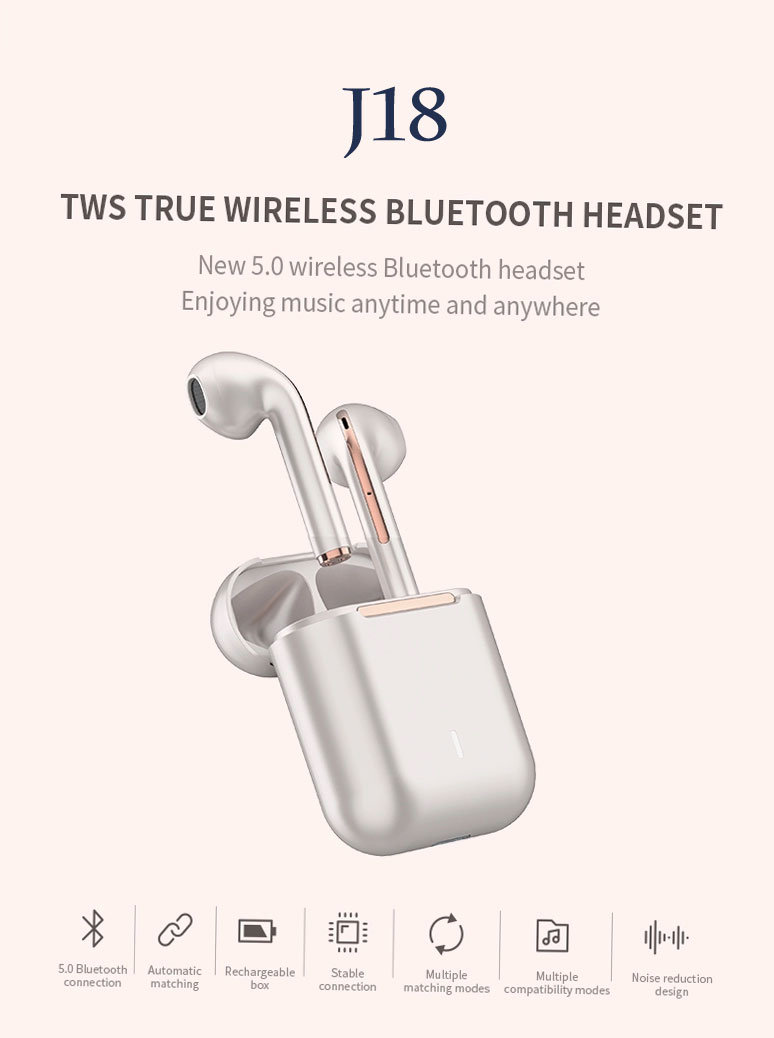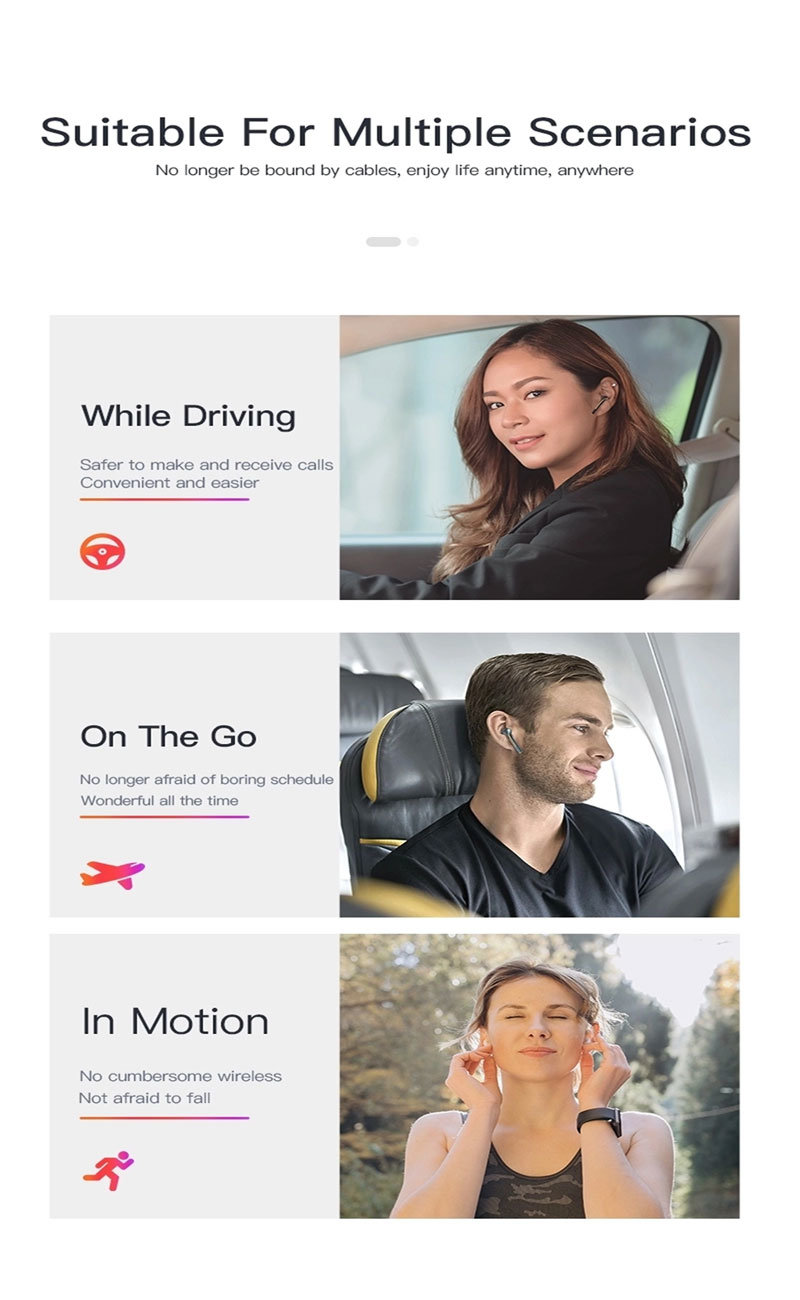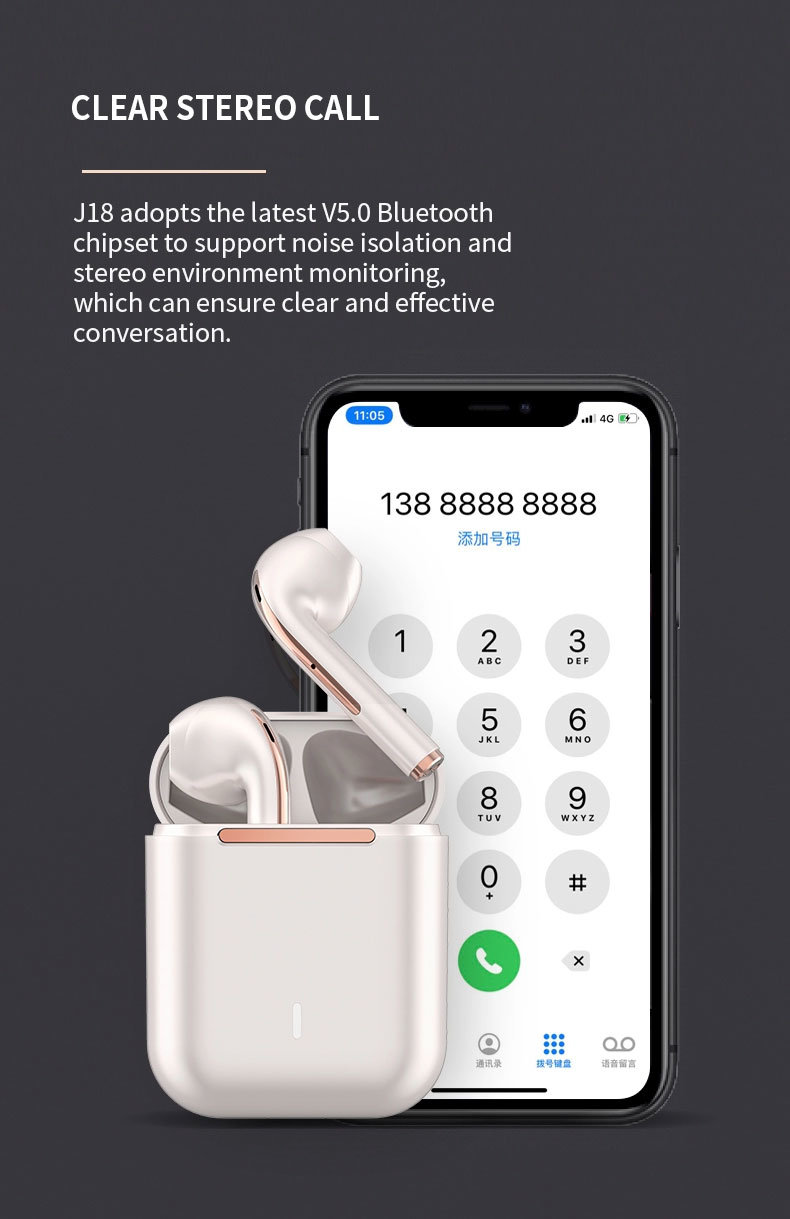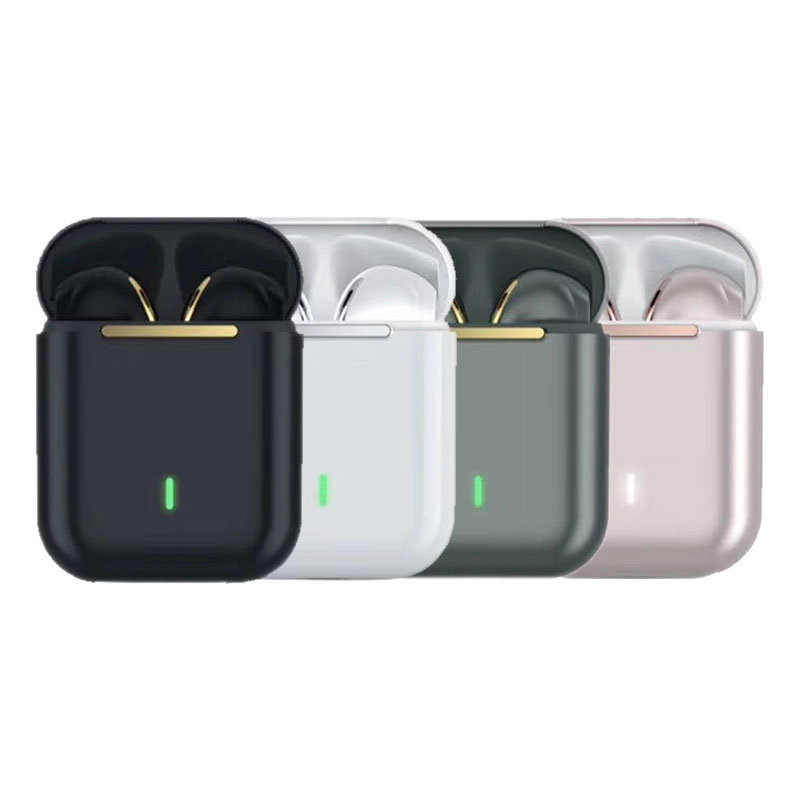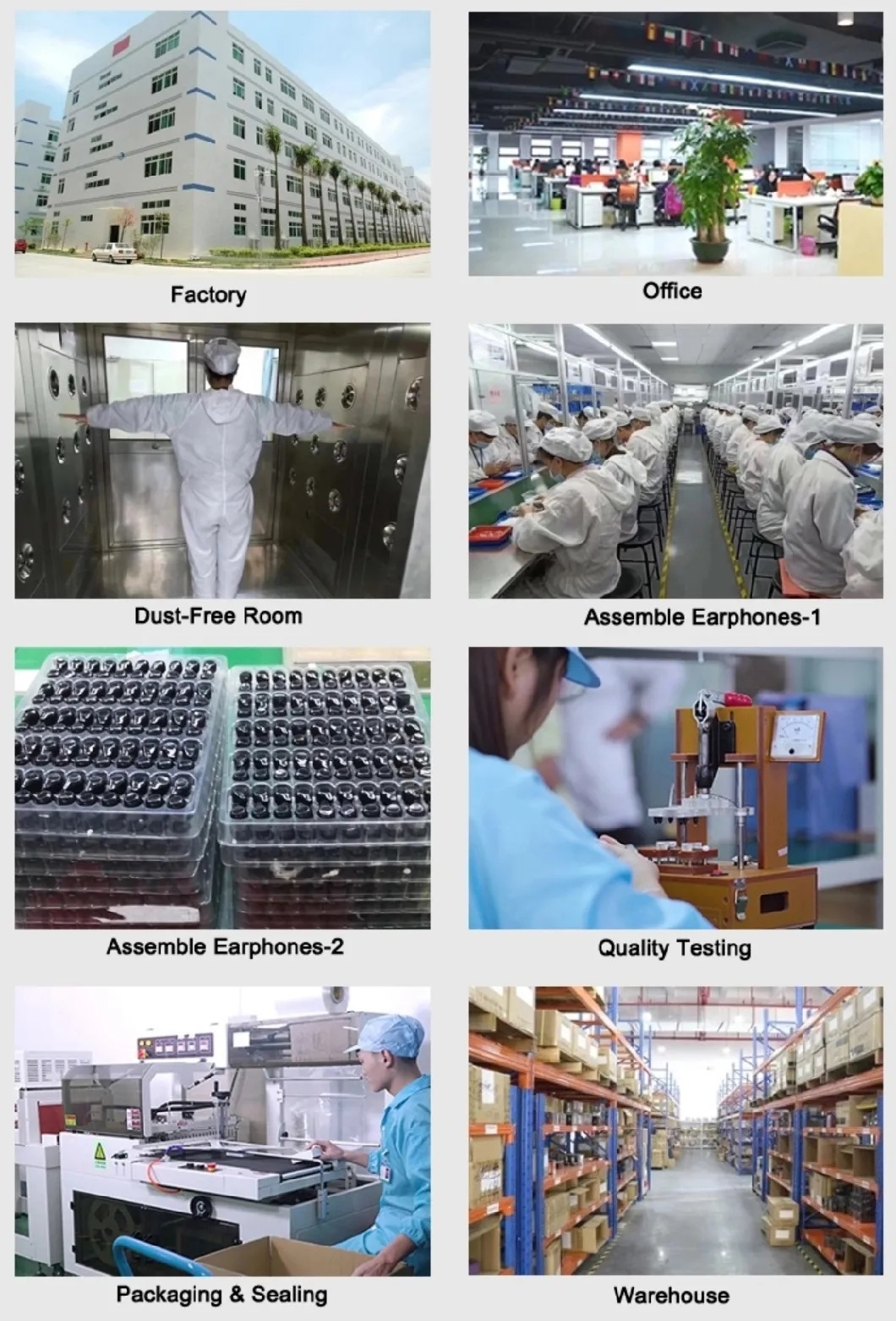 FAQ:Q:What is Minimum order quantity?A:
We accept Minimum order quantity one carton:50-100PCS for some popular products with our standard color box and standard carton,and we will be ship out for this order within 2-3days after confirmed.
Q:How about price?A:
We are a manufacturer,we need more cusutomer order for some popular and hot items,then we have large quantity together from our different customer's order,Then we will communicate down the cost with our supplier of raw materials to make sure our hot and popular items alwyas have competitve price to offer our customer.
Q:How about quality of products?A:
We strictly control every detail of the products.for examples: for some hot itme and large quatity items, we have own mould workshop, painting silkscrren workshop ,assembly line to make sure the products fast to offer our customer's qualified products.that's why we have stock for some hot and popular items to support our trial order customer and support our bulk quantitly customer for OEM order as soon as possibble.
Q: Why choose Besteye company?A: 1.Professional Service:
10 years sales experience in foreign trade helps our customers avoid unnecessary troubles.
2.Fast Shipment:
We have stock for some hot and popular products and we have own mould workshop, painting silkscrren workshop ,assembly line to make sure to fast shipment.
3.Qualified Quality:
One stop is produced by our factory, which can better control the raw materials quality,then better to control the large product's quality.
4. Service Time:
7days*24 hour Customer Service, 365 days/year without rest